The Ultimate Guide to Interstate Car Transport Melbourne
/
The Ultimate Guide to Interstate Car Transport Melbourne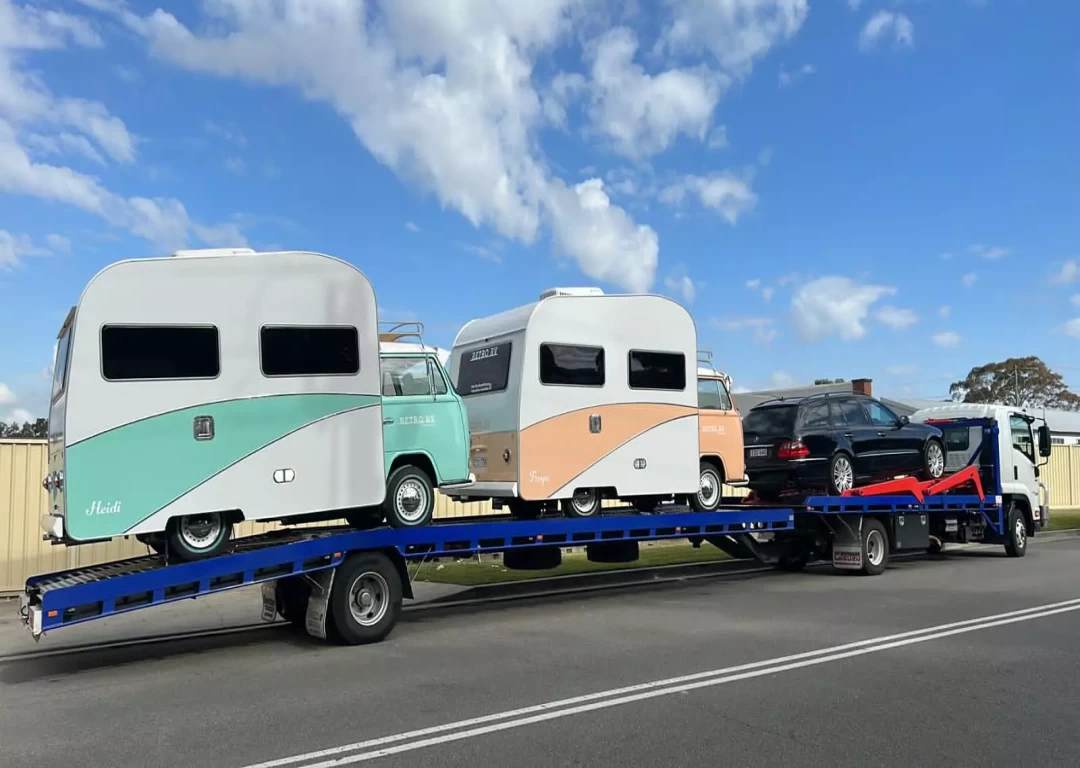 The Ultimate Guide to Interstate Car Transport Melbourne
Finding a trustworthy Interstate Car Transport Melbourne service is essential when transporting your car across states. Especially in a busy city like Melbourne. Knowing the ins and outs of interstate auto transport in Melbourne can ensure a seamless and trouble-free journey.
Interstate Car Transport Melbourne
Interstate car transport Melbourne services are available at emu car carriers. Either you're moving to a different state or buying a car from another location. The main elements of interstate car shipping in Melbourne will be covered in this blog post. It will give you the information you need to make wise choices.
Find reliable interstate car transport Melbourne provider:
Finding a respectable business that specializes in this service is the first step in interstate car hauling Melbourne. Spend some time investigating various transportation services, reading client testimonials, and comparing prices. Look for businesses that have a history of delivering automobiles safely and on schedule, as well as those that have experience.
Understand interstate car shipping Melbourne methods:
To meet a range of needs, interstate auto transport Melbourne firms provide a variety of transportation options. These techniques often involve both open and enclosed transportation.
In open car transportation, the vehicles are loaded on an open trailer. On the other hand, an enclosed car carrier means carrying automobiles on a carrier.
Get your car ready for transport:
It's crucial to carefully prepare your car before giving it to the transport provider. Remove any personal items. Carefully clean the inside and outside of your car. Take pictures of any damage that is already present and make a note of it.
Make sure that your fuel tank is about one-quarter full. A full tank can add unnecessary weight and potential hazards during transportation. Make sure you're sufficiently protected in case of any unforeseen occurrences. Familiarize yourself with the terms and conditions as well as the claims procedure.
Process for scheduling and pickup/delivery:
Set up a time for the pickup and delivery of your vehicle with the transport provider. Make sure your contact information is up to date. Also, ensure that you are available during the specified window of time.
Your vehicle's travel should be updated by the transport firm, along with an anticipated delivery date. Before accepting the delivery, carefully check your car for any new defects and make a note of them.
Documentation and clear communication:
Throughout the entire procedure, it is essential to keep the transport firm in constant communication. Keep any supporting documentation. Do not hesitate to contact the organization for clarification if you have any worries or inquiries.
Do your research, choose a trustworthy firm, and comprehend the transportation techniques. Prepare your vehicle and keep clear communication. Therefore, keep this information in mind the next time you need to ship your car across state lines. It helps you make the procedure go more smoothly.
Affordable Options for cheap interstate car transport
Finding a cost-effective choice for interstate car travel is frequently a top priority. While reliability and quality must come first, there are methods to cut costs on interstate car travel without sacrificing service.
Look at some suggestions and methods for locating inexpensive interstate auto shipping services that nevertheless deliver your vehicle on schedule and in good condition.
Flexible Pickup and Delivery Dates:
Think about choosing flexible pickup and delivery dates. When there are fewer customers or when there are numerous vehicles traveling over the same route, transportation companies frequently offer lower rates. You might be able to get a lower price for your interstate car transfer by being flexible with your timeline.
Select Open Car Transport:
While covered transport might provide your car with more security, it is typically more expensive than open transport. Choosing open car transport can be more cost-effective if your car doesn't need additional protection from the elements. Multiple vehicles can be transported simultaneously by open carriers, which lowers prices and makes it a more affordable choice for interstate car travel.
Terminal-to-terminal car shipping:
As an alternative to door-to-door service, think about using shipping from terminal to terminal. When compared to the practicality of door-to-door delivery, terminal-to-terminal shipping involves dropping off and picking up your vehicle at designated terminals. You will, however, need to make your own travel arrangements to and from the terminals.
Make bookings and advance plans:
Prices for last-minute bookings might frequently be higher. Plan ahead and reserve your transportation service well in advance to get better deals on interstate car transport. This offers you time to compare rates, haggle pricing with various suppliers, and take advantage of early bird discounts.
Think about common car carriers!
In shared transport, sometimes referred to as consolidated transport, clients who are moving their vehicles along the same route share a carrier. You can save a lot of money if you split the interstate car moving cost Melbourne. Due to extra stops along the trip, shared transportation may, however, take a little longer.
Finding cheap interstate car shipping does not necessitate sacrificing the security and dependability of your vehicle's transportation. You may reduce costs while still ensuring your automobile arrives at its destination securely.
Compare quotations, be flexible with pickup and delivery dates, and choose open transport. Take terminal-to-terminal shipping into account, plan, and investigate shared transport solutions. To ensure a seamless and affordable interstate auto transfer experience, keep in mind to study and select reputed transport companies.
How long does it take to transport a car interstate?
The time it takes to move an automobile over state lines varies on several variables. It includes the distance between the origin and destination, the mode of transportation you use, and the season you are moving.
It typically takes 8 to 15 days for your automobile to be transported interstate after it is picked up. This is only a rough estimate. There are several variables that can affect how long does it takes to transport a car interstate.
Interstate Car Transport Melbourne in Australia
Consequently, Pick the proper transport company and take precautions. It helps in making interstate car carrier Melbourne a stress-free experience. You can rest easy knowing that your automobile is safe during interstate car transport Melbourne.