Car Towing Service
Car towing Service includes pulling a vehicle behind a carrier. EMU Car Carriers provides interstate car towing in Australia. Lifting the car's front two tires off the ground and securing it to the rear of a tow vehicle is known as two-wheel towing.
Car Towing Service by emu Car Carriers
Car towing Service is known as truck towing also. While being towed, the car is being dragged close to the back of the other vehicle. Moving people and commodities by car is relatively economical and efficient.
Best Car Towing
You can always rely on Emu Car Carriers for assistance with auto towing. We offer our service round-the-clock. Contact us right away if you require our car towing transfer services. Our staff is prepared to give you a tow truck estimate.
EMU Car Carriers offers professional Car Towing
If you don't have the necessary equipment, such as a tow truck, it could be challenging to do it on your own. If you don't want to put yourself at risk for more damage, avoid attempting to tow your automobile by yourself. Why not enlist the help of professionals? Emu Car Carriers are experts in vehicle towing. We can help you if you have a roadside towing issue.
Get Melbourne Car Towing
Get our Melbourne Car Towing facility. We have experience hauling and getting rid of undesirable cars. We also have experience with moving, hauling, and transporting autos. Instead of taking a chance, use Emu Car Carriers. It is always best to use a trustworthy towing firm. Professionals not only have the knowledge, but also the necessary tools. They won't harm your car or anyone else in the neighborhood.
What Situations Call for an Auto Towing Service?
In many cases, using a car towing transport service is preferable to attempting to fix the problem yourself. Emu Automobile Carriers' auto towing service may be required if your car won't start. You incur the danger of having a flat tire or running out of gas. An automobile accident is another illustration. Naturally, we hope you never have any traffic accidents. But everyone can encounter it. Contacting Emu Car Carriers is the smartest move to make in this circumstance. By calling us, you'll save time and avoid doing further damage. For all the problems, we are the ideal solution.
Tow Truck Service
First, you need to calm down. Google "Tow Truck Near Me" to find one. There are numerous car towing businesses. They do not offer any guarantees for their services. Contact an established company like Emu Car Carriers to ensure the safe handling of your vehicle. A trustworthy car towing and transfer business is Emu Car Carriers. Our company has experience towing and removing unwanted autos. We offer the most affordable prices in the area. We also guarantee that you receive first-rate roadside assistance. To learn more about our services, visit our website.
Australia's Best Interstate Car Towing
emu car carriers is Australia's Best Interstate Car Towing. We can safely tow autos, depending on the make and model of the vehicle. Emu Car Carriers consistently demonstrate why it is Australia's top interstate car towing company. We are aware of the distressing nature of accidents. We don't want to increase your unhappiness by giving you subpar services. To handle all your crash site towing requirements and get you to a safe place, we will be there as quickly as we can.
Car Towing Sydney
We offer Car Towing Sydney also. Any size or type of car can be towed by us, and we always do it fast and safely. Contact us if you need towing for your car. As soon as we can, a tow vehicle will be dispatched to help you. Towing from Alice Springs to Adelaide of any kind should be handled through Emu Car Carriers first. With our vehicle towing services, we have been providing service to Australia for more than ten years. Get our Car Towing Sydney service. We are equipped to handle any kind of vehicle towing job. We have established a reputation as providing the most trustworthy, competent, punctual, and affordable interstate auto towing.
The benefits of choosing emu Car Carriers for Vehicle Towing
One of the best auto transport businesses in Australia is emu Car Carriers. We employ specialist tow trucks that are periodically serviced for this purpose. We have established a reputation for providing the most dependable, expert, timely, and affordable service. We're available to always help you.
Our Skilled Staff

Everyone on our staff is polite, knowledgeable, and eager. Towing customers that need our assistance with their vehicles receive outstanding customer service from us. Car removal services and car towing transport are both offered by Emu Car Carriers.

Quick and Dependable Service

We have built a solid reputation for auto towing in Melbourne and many other Australian cities over the last ten years. We are adept at quickly removing you and your vehicle from traffic. This prevents future harm from coming to you or other motorists on the road. We will save your vehicle. We make it ready for secure removal and towing if you have been in an accident or have broken the law.

We're always here to help!

One of the largest and best-equipped tow truck companies in Australia is emu Car Carriers. We are available to help you with your automobile towing needs around-the-clock, every day of the week. Simply pick up the phone to schedule our car towing.

Interaction with the Clients

Emu Car Carriers representatives are very skilled communicators. They can efficiently gather details about your automobiles. The brand, model, license number, and location are all included in this data. So, quick communication leads to a quick auto towing service.
Emu Car Carriers' advantages over competitors
Emu Car Carriers offer a carefully curated selection of tools and services to satisfy the towing requirements of our clients.
We follow guidelines for transportation safety.
We strive to tow any car at any time.
We offer affordable Interstate Car Towing, offer our services around-the-clock, have knowledgeable personnel, and employ qualified drivers
We offer towing services all around Melbourne.
We have reasonable prices and offer top-notch service.
We offer timely, dependable service at a fair price.
We know that time is of the utmost importance to everyone, thus we hire tow trucks and equipment made to fit your unique auto towing needs.
As a result, we offer prompt service. We would happily move your car as far as you like. Your car is quickly picked up by our tow truck drivers, who then take it to the safe place of your choice.
Interstate Car Towing Cost
There are various factors that affect how much it will cost to tow a car. These might include the kind of car, the location, the distance, and how simple it is to pick up the car. Emu Car Carriers consistently aim to give its clients a better deal.
Get a Car Towing Quote by contacting us!
emu Car Carriers is aware of your concerns when your car gets in an accident or experiences a breakdown. Our excellent towing services are available to our customers. We offer secure, climate-controlled facilities for vehicle owners that need storage. We can also help you tow your vehicle anywhere you need it to move. Our personnel makes sure that you and your vehicle are transported safely. Our interstate car towing aims to live up to your expectations. We specialize in offering a prompt and dependable tow truck service. No one has the time to wait by the roadside for the tow truck to come, we realize. For dependable, efficient, and affordable auto towing services, get in touch with Emu Car Carriers. If you lead a busy life, waiting for towing assistance may be stressful. The case for those who select emu Car Carriers is never that.
Car Towing Near me
Look for the "Car Towing Near me" on Google. You will get relevant search results. We offer car towing across, Melbourne, Sydney, NSW, and Victoria. Get a quick tow truck quote from us for towing an abandoned vehicle or any other situation involving towing. We will deliver your car to you quickly and efficiently, whether it is at your house or another location in Australia. Your automobile can be hauled in a matter of minutes to the safe place of your choice. It is done by one of our highly skilled tow truck drivers. We also offer Car Towing Melbourne to Cairns.
Car Towing Service in Australia
Call us with your pick-up and drop-off locations if you'd like a quote. Our tow truck drivers complete their duties quickly. Emu Car Carriers ought to be your first pick if you need a quick car towing service.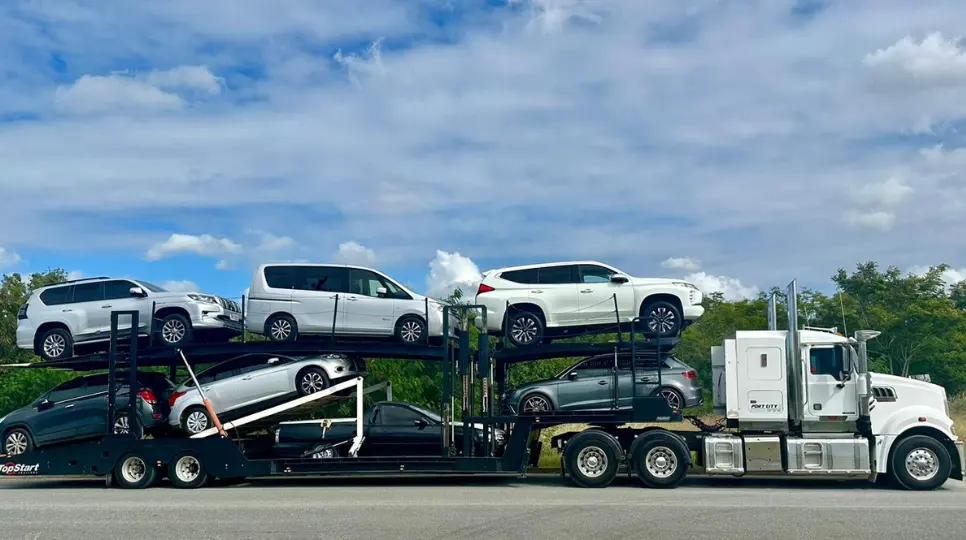 why choose us
Our customers trust us. They choose us because of Our:
Professional Team
Professional Team
Safe Vehicle Shipping
Our Cooperative Staff
Customer-focused Behavior
Positive Customer feedback