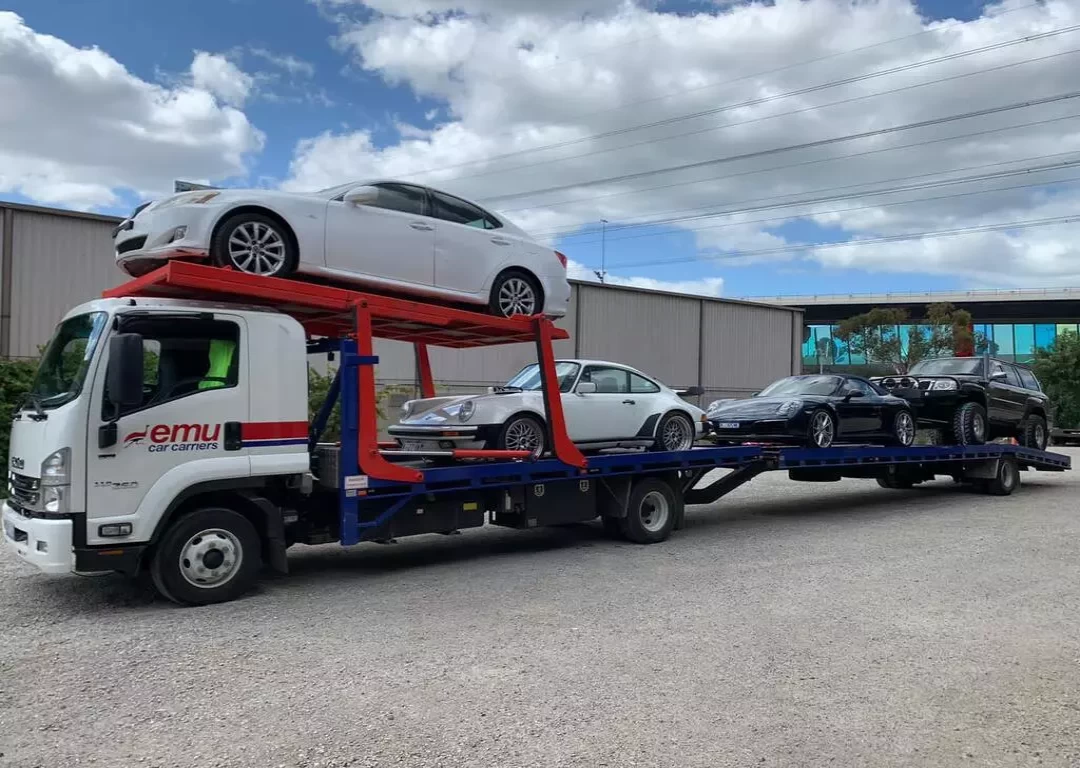 Car Transport Melbourne to Wollongong
Car Transport Melbourne to Wollongong is simple with emu car carriers. We offer the best car shipping Melbourne to Wollongong. Our business has created a fantastic auto transport service system. We are always quality-driven.
Car Transport Melbourne to Wollongong
With us, you can relocate your vehicle quickly and easily. In addition, we are constantly prepared to offer affordable car transportation. We owe it all to our expert staff and modern technology.
How Much Time Does It Take In Car Transport Melbourne To Wollongong?
emu car carriers offer Interstate Car Transport in Melbourne. The total driving distance for Auto Transport Melbourne to Wollongong is 521 miles or 838 km. Interstate Auto Transport Melbourne is merely a phone call away from emu car carriers. We provide various services, so you may find everything you require under one roof.
We outperform our rivals with more than five years of outstanding quality services. In addition to our standard auto-moving service, we accept customized orders. You can receive a prompt, free quote by letting us know what you require. Logistics conducts business in a systematic and structured manner. There wouldn't be any commotion as a result. Our team excels in maintaining order from the very beginning to the very end.
Car Transport Melbourne To Penrith
Penrith is in Greater Western Sydney. It is a city in New South Wales, Australia. Finding a car shipping Melbourne to Penrith could be challenging. It is challenging to find a business that is straightforward to work with. It might take some time.
There is now a query. What characteristics ought a car carrier have? Always look for a company that has experience moving many types of automobiles. From Melbourne to Penrith, emu car carriers offer a range of services to meet your needs for interstate car shipping.
Melbourne To Gosford Auto Transport
We transport expensive automobiles in covered carriers. We can occasionally transfer a non-drivable automobile as well. We give you the most affordable choice while also considering your shipping requirements.
We try our best to coordinate. The most economical method for car hauling Melbourne to Gosford. We treat every vehicle we move with the utmost care. Our team makes every attempt to relocate it securely and safely.
Car Transport Melbourne to Maitland
Make a thorough plan for your Auto Transport Melbourne to Maitland. If you're considering moving your car, be sure you've planned. Planning will make moving much simpler and less stressful. Everything must be included in your plan. It could be:
Your financial condition
How will you arrange your belongings in the car?
What standards will you employ while selecting a moving company?
Buying materials to pack your belongings would be more practical. Examples include boxes, wrapping paper, and adhesive labels. If you must transport your possessions by car, pack them. Based on our knowledge and experience, we try to satisfy each client's needs.
We aim to provide all our clients with the best services possible at prices they can afford. A detailed price can be seen on our page. for interstate Car Hauling Melbourne to Maitland.
Car Freight Melbourne to Maitland
Car Freight Melbourne to Maitland demand is growing every day. Australians should increasingly use a reliable and trustworthy auto shipping business like emu car carriers. Car transportation takes time because Melbourne to Maitland is so far apart. To do the job, the auto transporter must be dependable. We help you move your car and other belongings safely and securely from Melbourne to Maitland.
Safe Car Towing Melbourne to Coffs Harbour
Car Towing refers to pulling another vehicle behind a carrier. In Australia, we offer car towing services. You can use our services for Interstate Car Towing Melbourne to Coffs Harbour. We provide interstate car towing from Towing Melbourne to Coffs Harbour. Call us with your pick-up and drop-off locations if you'd like a quote.
Our tow truck drivers complete their duties quickly. So, our Logistics should be your first pick if you need a fast car towing service. If you do not select a reliable interstate Car Transport Melbourne to Coffs Harbour.
Transporting your vehicle may be difficult. This choice could make you feel unsettled, irritated, and restless. We are here to offer you a range of services at a reasonable and economical price. Our services, including Melbourne Car Carriers Interstate Transport, are of the best caliber.
How Can A Car Be Transported Interstate? Best Interstate Car Shipping Method
You have access to a wide variety of transportation choices. Which service will best meet your needs can be determined with our help. Our vehicle transportation professionals and staff would be pleased to help you if you need help. deciding which service to choose due to a specific circumstance.
Our road freight service is available to our customers. We provide affordable road freight without sacrificing service level. Cargo service is road freight. It transports your belongings from one place to another.
Plan Your Car Transport Now
Use our contact form for car carrier Melbourne to Wollongong. Give us a call right now if you need auto transport services. We'll provide you with a professional service experience and perfect auto transport.
How Much Does It Cost To Move A Car? Cost Of Interstate Car Transport Melbourne To Wollongong
Several factors influence the cost of Interstate Car Transport in Wollongong. It contains:
The price of fuel
The kind of vehicle you drive
The distance your car is moving
Where will you be traveling to and from
Other considerations are the days you want to transfer your automobile.
We consider these factors when moving cars over state lines from Melbourne to Wollongong. We know that our customers depend on their cars for various reasons. We, therefore, make every effort to assist them as quickly as we can. You'll receive a wide variety of services.
Interstate Car Freight Melbourne To Tweed Heads
Do you want to learn about our Freight Melbourne to Tweed Heads procedure? Interstate Car Freight refers to the transportation of automobiles by a cargo company from one state to another. Emu car carriers is an interstate car freight Melbourne to Tweed Heads. There you have it, then!
List your belongings and give all required directions.
Pack your belongings and let the staff know any instructions.
Your automobile will be driven from Melbourne to Tweed Heads by us. It's that easy!
Car Haulers Melbourne To Wagga Wagga
From Melbourne to Wagga Wagga, emu car movers are pleased to offer interstate car shipping. But understanding is essential first—the explanation of interstate freight. Deliveries of goods from one place to another are referred to as freight. Whereas interstate refers to travel inside one state to another.
We promise to address your problems with customer-centered solutions. You can contact us for assistance. To successfully finish any task, communication is necessary. Every time we communicate, we keep this in mind. First, we understand your problem. Then we will let you know about a practical choice.
Car Freight Melbourne To Shellharbour
Car Freight Melbourne to Shellharbour is what we do best. We offer car transportation. You can get assistance from our Logistics, a capable and knowledgeable auto shipping company to finish your assignment. When you hire our firm to transport your priceless possession from Townsville to Sydney, we want you to feel at rest. We can move your car with or without your belongings. In addition, the company offers online and via call vehicle tracking.
Car Transport Melbourne To Albury
The phrase "door to door" does not imply that auto movers will deliver your automobile or belongings to your door only. In other words, we will pick up the car from the place you give. However, the auto shipping company will use all reasonable efforts to deliver the vehicle close to your address. Our Logistics offers door-to-door service at a reasonable price.
Car Transporter In Melbourne From One Depot To Another!
You will deliver your car or other belongings to a depot near your indicated address, and the car transporter or cargo firm will pick up the items from the depot and deliver them to the specified destination.
emu car haulers have been a pioneer in the sector for over ten years. It is one of the biggest vehicle transport networks in Australia.
Car Transport Melbourne to Wollongong in Australia
We provide the standard. Our Interstate Auto Transport Melbourne to Wollongong can pick up your vehicle or personal goods anywhere. Nearly all major Melbourne suburbs are within our delivery range. So, call us if you want a convenient, stress-free, and dependable service at a fair price. Our experts are always ready for your Interstate Car Transport Melbourne to Wollongong.