Car Transfer Service in Australia- A Comprehensive Guide!
/
Car Transfer Service in Australia- A Comprehensive Guide!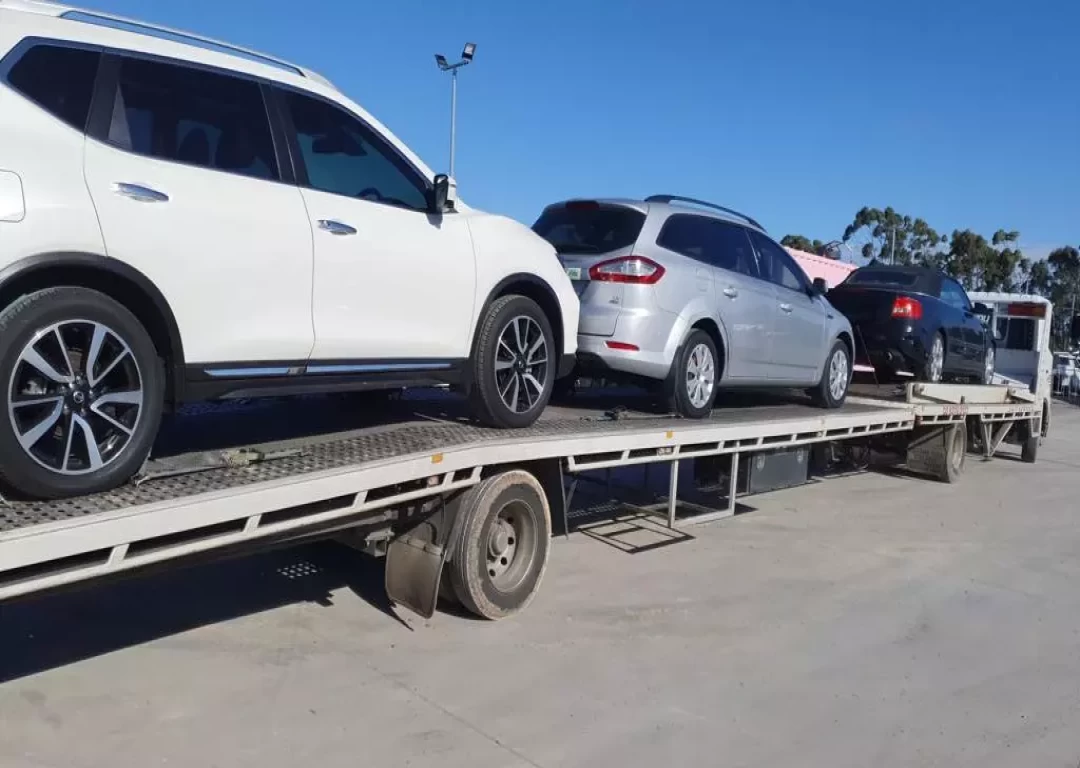 Car Transfer Service in Australia- A Comprehensive Guide!
Car transfer in Australia is a rising trend these days. People buying or selling cars or relocating to a new place are in dire need of car transport services. Emu car carriers is the best vehicle transport firm. We move cars across Melbourne, Brisbane, and other surrounding cities.
Car Transfer in Australia
In Australia, car transfer is an important part of the car business. Many people and businesses need to move cars from one place to another. It can be hard to find the right car relocation service.
Car transfer with emu car carriers
In this detailed guide, we'll talk about the most important things to think about when choosing a car removal service in Australia. It helps you make sure your car is moved quickly and safely.
For car relocation, there are many factors to consider. We must keep these important things in mind. These pointers will assist you in selecting the best vehicle shipping company in Australia.
1. Car transport cost:
The most important factor is the car transport cost. Nobody likes to waste their money. So, look for a cheap car shipping company. Request a quote from a few different carriers. This will assist you in bargaining by giving you a sense of the going fee.
2. Reputation of the car shipping company:
Always choose a well-reputed car transport company. The top auto transport businesses will have a solid reputation. Look at client testimonials to understand the kind of service you may anticipate.
In Australia, it's important to use a reputable car moving service. It helps you ensure that your car is moved by experts via vehicle registration transfer.
3. Free and Fast Quotes:
Before making a choice, always request free quotes from auto transport businesses. Choose a car-carrying company that offers free quotes. Emu car carriers offer free and fast car transport quotes in Australia.
A Guide to Vehicle Transportation in Australia!
When choosing a car transportation service in Australia, there are a few things to keep in mind, such as:
1. Vehicle Transportation Services:
Look at the services that the car freight company offers. For example, door-to-door delivery, delivery from one airport terminal to another, and open or closed transport. Choose a service that gives you the level of service that you need.
2. Car Shipping Price:
Compare what different companies are offering to find the best deal. Even though car transfer fee shouldn't be the only thing you think about. It's important to choose a service that's cheap and worth the money. Check the price via the vehicle transfer fee calculator. You may also pay vehicle transfer online.
3. Reputation of the company:
A car transfer service's reputation is very important when it comes to choosing the right one. Look for reviews and ratings of the company online to get an idea of how reliable and good the service is.
4. Experience
Experience is another important thing to think about when picking a car shipping service. A company that has been in business for a long time is more likely to know how to take care of your car.
5. Getting Ready to Ship a Car!
There are some things you should do to get your car ready to be moved. Here are some things you can do to make sure your car is ready to go:
Clean your car.
Before transportation, make sure your vehicle is clean inside and out. This will make it easier to check for damage before and after transport.
Take out personal items.
It's best to take your personal items out of your car. Personal items can make your car heavier, and your insurance may not cover them. Before handing over your car to be moved, it's best to take out all your personal items.
Check to see if your car is damaged.
It's important to check your car for damage before handing it over to be moved. Note any scratches, dents, or other damage. Take pictures of your car from different angles to keep track of any damage that's already there. This would help you figure out if any new damage happened while being moved.
Turn off any alarms:
Before you move your car, make sure to turn off any alarms or anti-theft devices. This will keep alarms from going off during transport that isn't necessary and causing trouble.
Check the amount of gas in the tank.
Most car shipping companies want the tank to be less than a quarter full. This makes your car lighter and makes sure it doesn't pose a safety risk while being moved.
Check the battery:
Make sure the battery in your car is fully charged. It must be in good condition. A dead battery can slow down the shipping process. It may even make it impossible to load your car onto the trailer.
Mention any specific requirements you may have:
Tell the company if your car has any special requirements. This will help them make plans to make sure the car gets there safely.
Car transfer near me
By following these tips, you can make sure that your car is ready to be moved and that it gets to its new location safely. Search "car transport near me" on Google. You will get to know about all the nearby car transfer services.