How to Save Money on Vehicle Transport Costs: Tips and Tricks
/
How to Save Money on Vehicle Transport Costs: Tips and Tricks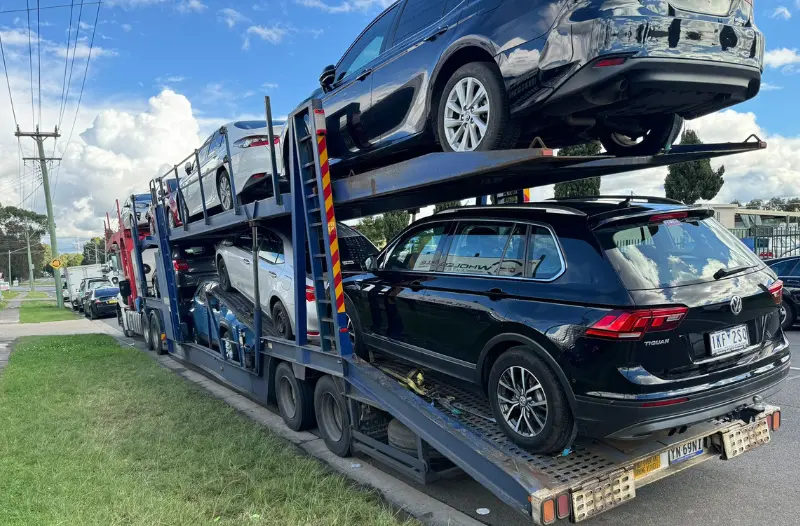 How to Save Money on Vehicle Transport Costs: Tips and Tricks
Are you looking for practical ways to reduce vehicle transport costs without compromising quality? In this article, we want to share expert tips and tricks on saving money when carrying your vehicle. Whether you are moving across the country or need to ship the vehicle you purchased online, these cost-saving strategies will help you.
Factors that influence vehicle transport costs
Understanding the factors that influence vehicle transport costs is essential. The vehicle transportation cost can vary depending on several key factors. To get an accurate cost estimate, it's necessary to keep these factors in mind and obtain quotes from multiple transport companies.
Distance for Auto Transportation
Distance between the pickup point and the delivery destination impacts the car carrying cost directly. The more the distance between pickup and delivery locations, the more it will cost for transit. For example, car transport from Melbourne to Perth will cost more than car transport from Melbourne to Canberra.
Type of vehicle you want to transport
It matters whether you are transporting a standard car or a large vehicle with larger dimensions. Moving a casual car like a Sedan or Sportage may cost less than the transportation cost of luxury cars or larger vehicles. Some cars need special treatment and care, while others are easy to handle.
The method of car carrying chosen
If you go for an open car carrier, it will cost you less as compared to choosing an enclosed car carrier. One of the reasons is an open-air car mover can carry many vehicles at the same time, whereas an enclosed car shipper generally possesses less space. Moreover, loading and unloading vehicles in an enclosed car mover takes more attention and effort.
The time of year you chose for transportation matters
The time you choose for car carrying interstate matters. There are typically more bookings in peak times, making it difficult for car transport companies to manage the schedules. So it costs more as compared to the regular moving season. Therefore, moving your car during the regular car moving season is recommended.
Common mistakes to avoid when trying to save money on vehicle transport
While there are many strategies to save money on vehicle transport, it's essential to avoid common mistakes that could cost you more. Here are a few mistakes to avoid while transporting vehicles in Australia.
Choosing a company solely based on Price:
It is essential to consider pricing. But avoid making a choice based solely on the lowest quote in your research list. Ensure that the transport company is reliable and experienced and provides a range of car carrying services for your vehicle.
Not Researching auto Transport Companies:
When you avoid researching for the transport companies, it can lead to unpleasant outcomes. Read customer reviews, check their credibility, and ask your friends and family for recommendations to ensure you choose a reliable company.
Not Inspecting Your Vehicle:
Before handing over your vehicle to the transport company, make it ready for transit and thoroughly inspect it. Also, document any existing damages or issues. Our pert team at Emu takes care of your vehicles and ensures loading and unloading them with proper attention.
Not Reading the Contract:
You must read the contract repeatedly and thoroughly before signing it and make sure you understand all the terms and policies of the transit company. Pay attention to cancellation policies, licensing, and registration. Make it clear that the company will not demand any additional fees or charges after delivery.
Not Communicating Clearly with the car moving company:
Ensure communicating your pickup and delivery requirements with the vehicle transport company. Provide accurate contact information and be responsive to any queries from the company. Here at Emu Car Carriers, we have a very responsive and communicative staff. Our team members are always ready to respond to your questions.
Tips for finding affordable vehicle transport services
By implementing these planning strategies, you can save money while ensuring a smooth and cost-effective vehicle transport experience.
Always choose a company with a good reputation and years of experience.
Make sure that the company comes with proper licensing and registration
The Car transport company you choose should have economical pricing
Select an automobile transport company that offers a wide range of car moving services
Vehicle hauling company should have a very friendly and communicative staff
Ensure that their pricing is transparent, and they do not demand any extra charges after transportation
Conclusion:
How to Save Money on Vehicle Transport Costs: Tips and Tricks are essential to understand the factors influencing vehicle transportation costs and charges. Avoid common mistakes, and choose the right vehicle transport company like Emu Car Carriers. This will make your car transportation journey smooth, easy, and efficient.
Choose Emu Car Carriers with economic vehicle transport costs:
Emu Car Carriers come with their quality services and cost effective pricing at the same time. We believe in customer satisfaction and have a track record of hundreds of satisfied customers across Australia. Contact us today for pocket-friendly vehicle transport costs.