Car Transport Prices in Australia A Guide from Emu Car Carriers
/
Car Transport Prices in Australia A Guide from Emu Car Carriers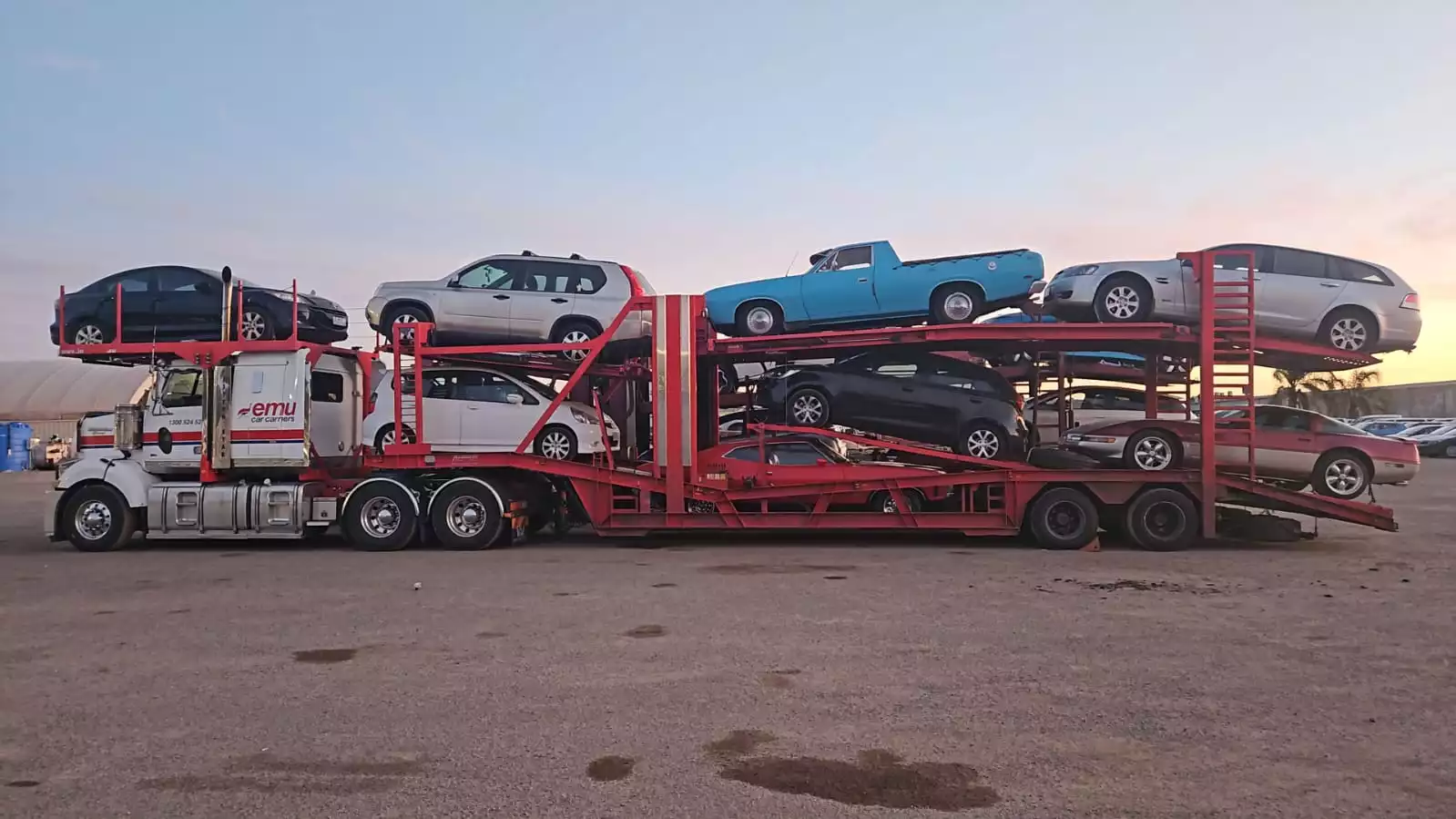 Car Transport Prices in Australia A Guide from Emu Car Carriers
Imagine a world where car transport prices are low, and car carrying is as easy as ordering a pizza. You simply tap a few options on your phone, and your car is picked up and delivered to its destination safely and securely. That's the world Emu Car Transport is striving to create. We're a team of passionate car enthusiasts who are revolutionising how people transport their cars.
We are always there to help you if you need a car shipment across Australia. We use the latest technology to make car transport as easy and affordable as possible. In this blog, you will explore the car transport prices. Also, we will suggest to you how to get as low car transportation prices as possible.
Factors That Affect Car Transport Prices
There are many elements that affect car transport prices, including the distance between the pickup and dropoff locations, the type of transportation you choose and the type of vehicle you want to transport. Let us explain all these factors one by one.
1. The distance an interstate car carrier travels matters
The greater the distance between pickup and dropoff locations, the greater the transit cost. It is because a car transporting carrier needs to travel more and it consumes more fuel. Moreover, the taxes for tolls are another reason. So a Car transport Melbourne to Brisbane will cost less than a Car transport Melbourne to Albany.
2. The size and weight of your vehicle can deviate the prices
Some vehicles are massive and larger as compared to the others. Larger and heavier vehicles cost more to transport than smaller and lighter vehicles. So, if you are transporting a truck, a van or a massive ship, it will cost you more than transporting a standard car or motorbike. The reason is smaller vehicles need less space on the carrier.
3. How you ship your vehicle also matters
It counts whether you choose an enclosed car carrier or an open air carrier. An open car transporter is generally more economical than enclosed car shipping. This is because an open car carrier has more space and carries many cars at a time. An enclosed car transporter generally has less room for cars to fit in.
How to Get the Best Car Transport Costs
Get car transport costs in the car carrying industry matter. Searching for a company that offers the lowest prices and quality services is a daunting task. But Emu Car Carriers have made it easy. Follow these steps, and you will get pocket-friendly prices.
Get the interstate car moving quotes from various companies
Get many quotes from many companies to select the best one. Good car transport companies such as Emu Car Carriers offer free vehicle transport quotes to their customers. Avail the quotes and make a comparison among the pricing and services of the interstate car transport companies.
Be flexible with the pickup and delivery dates
Being flexible with the pickup and delivery dates of your car allows you to select the best pricing. If you're flexible with your pickup and delivery dates, your chosen company can give you a better price. Sometimes, car hauling companies have a busy schedule. If you stick with your desired date and time, it increases the prices slightly.
Booking in advance
Booking in advance can also help you to get economical pricing. At many events in Australia, Car transit companies are busy transporting vehicles from one state to another. If you consider transporting your vehicle at that time of the year, it may cause a little deviation in the prices. So we recommend booking your shipping in advance to avoid any inconvenience.
Whom to choose for Economic transit pricing in Australia?
If you are looking for a company that offers the best prices and quality services simultaneously, you must go for Emu Car Carriers. We are local and interstate vehicle carriers in Australia that always strive for the quality of our services and the satisfaction of our customers. You should hire us if you need help carrying your vehicle safely to any city or state in Australia.
Conclusion
This blog post has explored the factors that affect car transport prices in Australia and provided tips on how to get the best possible price. The most important factors that affect price are the distance between pickup and dropoff locations, the type of transportation you choose, and the size and weight of your vehicle. If you are looking for a company that offers the best prices and quality services, Emu Car Carriers is an excellent choice.
Choose Emu! We are providing the best services at economical car transport prices
At Emu Car Carriers, we provide the best automobile transit services at economical rates for our customers. We prefer making up your trust over making huge profits. All you have to do is go to our website and request a free car carrying quote. We will ask you some details about your vehicle and the locations. And finally, we will book your shipping at the best car transport prices.