Car Transport Brisbane to Perth- A Vehicle Shipping Guide
/
Car Transport Brisbane to Perth- A Vehicle Shipping Guide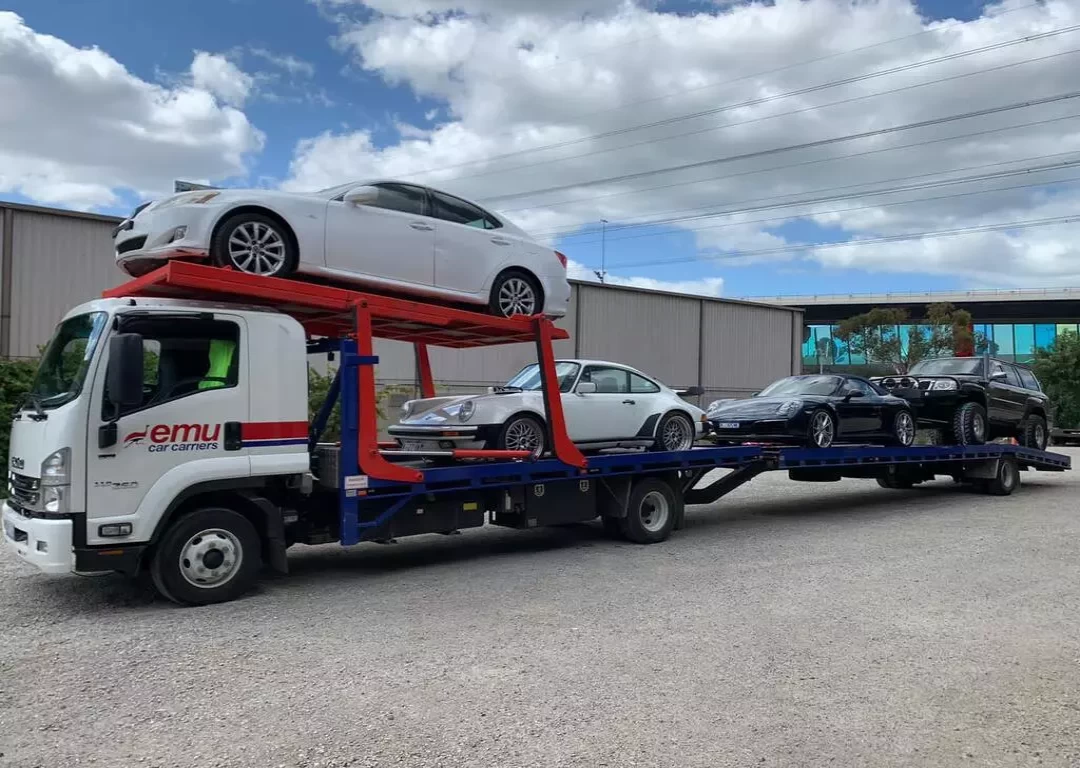 Car Transport Brisbane to Perth- A Vehicle Shipping Guide
emu car carriers offer Car Transport Brisbane to Perth services. Our interstate auto shipping industry in Australia is expanding quickly. It is easy for us to go from Brisbane to Melbourne. We can move your cars at a cheap car transport cost.
Car Transport Brisbane to Perth
Searching for a Car Transport Brisbane to Perth service? The simplest and safest method for moving a car interstate in Australia is through emu car carriers. By not driving, you'll save a lot of time and effort.
You can unwind knowing that your car is not being mishandled. It is the only company that combines convenience, safety, and cost into one package.
How long does it take for Car Transport Brisbane to Perth?
Brisbane and Perth are separated by 4338 kilometers (2696 miles), on average. It can take up to 10 business days to ship a car from Brisbane to Perth. Your vehicle will be sent to you as soon as we can.
Keep in mind that the delivery time depends on the carrier you choose as well as other considerations. Due to high traffic, poor weather conditions, road work, and other unforeseen events, there can be a delay.
There's no need to worry, though. Choose the "Fast Delivery Option" if there is a deadline you must meet. When getting a quote for a car shipment from Melbourne to Perth, you can choose this option.
How much does it cost to transport a car from Brisbane to Perth?
It might be expensive to drive from Brisbane to Perth. Costs for shipping cars from Brisbane to Perth are affected by the following variables:
Your car's year, make, and model.
Your specific location in the city (whether it is in the center or not)
The time duration for delivery.
Can you drive the car?
Are there any goods in the car?
How to transport a car in Australia?
Customers look for cheap car transport when they need to transfer their cars. Because of our availability and competitive prices, our customers choose us. We streamline the booking and communication processes. Our team monitors whether we are upholding the highest standards.
You can trust that your automobile will arrive in good condition when you book with our car logistics services. We offer dependable transportation to get your autos to their destinations.
Provide accurate information!
Give your shipping provider precise information so they can give you a quote. emu car carriers transfer your vehicles to authorized carriers who take them to their final location. We put in more effort for the benefit of our customers.
We can increase productivity while reducing costs. We can provide you with our Interstate Car Shipping Brisbane to Perth service. Follow these guidelines to receive quality service:
Ensure that your car is prepared.
Wash your vehicle.
The car's inside is spotless.
Take pictures using your camera.
Examine the car's condition before drop-off.
Get in touch with the driver.
Get up to date with our company.
Please make a note of the driver's contact details.
When he shows up, you must be prepared.
Drivers may not be able to transport to a specific location for a variety of reasons. If a driver asks you to meet them at a nearby parking lot, be ready to help.
Why is finding a trustworthy Vehicle Logistics company important?
To succeed in the car logistics sector, you need knowledge, credentials, and the right carriers. Some transporters don't care as much about their customers.
They are only concerned with finishing the task and being paid. We are making car transportation easier for you. Get in touch with us today to move cars interstate.
How to choose the Best Car Shipping Company?
Are you interested in learning how to transport a car from Perth to Brisbane? It's difficult to find the best car carriers service Melbourne. That is a result of the abundance of options. Learn all the duties related to car shipment here to make choosing the best option simpler.
1. Do some research!
It's crucial to do your research and be aware of your possibilities before choosing a car shipping service. Think about things like the kind of vehicle you're shipping, the delivery schedule, price, insurance, tracking, and customer service. Choose an economical option that satisfies all your demands by comparing several vendors.
2. Keep the car's security in mind!
When choosing a business to ship your car to, be sure they offer safety precautions. Verify that they adhere to both the shipping industries and the safety car transportation guidelines. Also, confirm the staff's credentials and transportation-related training.
3. Check the services they offer!
When hiring a car transporter, find out what kind of insurance protection they provide. See if they provide coverage for any delivery-related damage to your car.
See what is required of you to receive the assistance. You can decide whether you are aware of the dangers of driving as well as the demands of the service provider you have selected.
4. Choose a schedule that suits your needs!
When choosing from a variety of possibilities, it is important to take the automobile transfer service's schedule into account. You must think about what you need. Choose a car shipping company that meets these criteria. No matter if you want quick transportation or a more economical service.
5. Ask for assistance with data and documentation!
The paperwork and unique rules for shipping your car can be demanding. Ask for help from your chosen service provider to ensure you get the best experience possible. Have your documents and paperwork on hand.
Cheapest Vehicle Shipping from Brisbane to Perth (H3)
Price is a crucial consideration when choosing a vehicle transfer service. Whether you are exporting a new or used car, emu car carriers will offer their services accordingly.
We ensure that the car is delivered in the proper condition and with the necessary tender loving care. No matter what kind of car you want to ship, how soon, or how far, you can do it.
Our organization provides the most affordable vehicle shipping from Brisbane to Perth. To manage every kind of transportation, we have the necessary staff and carriers. Honesty and price transparency are essential. We provide free quotes to clarify your situation.
Door-to-door service or depot-to-depot transportation?
We make every effort to keep our costs to a minimum. Our clients benefit from our services. Because it is at our best. The best firm for delivering cars from Melbourne to Perth is emu. You will be happy if you put your trust in us.
While shipping cars from Townsville to Melbourne between states, we take these issues into account. Our customers depend on their cars for several reasons. We help them move the cars for them.
Do we have a "Goods-in-Car" Service?
emu car carriers not only protect and secures your automobile but also allow you to keep personal items within. You have the option of transporting your stuff via car.
It will save you money on moving expenditures if you have to move for a job or to live in a new home. Also, it eliminates the need to relocate a suitcase containing personal items. Receive our top-notch vehicle shipping service from Melbourne to Perth.
Melbourne to Perth Car Shipping Reviews
You can read client reviews of Car Transfer on our websites. Our customers concur that we are the best road transportation business. Provide all necessary details, such as the make, model, and mileage of the vehicle, in advance when ordering vehicle shipping from Melbourne to Perth.
Safety is a priority for us. We take the utmost care with your cars. We work hard to move passengers on time and without harming their cars.
Get a Free Car Transport Quote!
Excellent delivery and communication are provided by our top vehicle shipping service. We provide prices that are fair and transparent. Do yourself a favor and read the reviews before choosing the best car carrier company. Get a free quote now!
Interstate Car Transport Brisbane to Perth
Working with a reliable interstate auto transportation company is simple. We offer services from door to door and depot to depot. It is a reliable auto-transfer service. We offer the best rates and services. For cost-effective Car Transport Brisbane to Perth, get in touch with us or fill out an online quote form.