What is the best way to transport a car from state to state?
/
What is the best way to transport a car from state to state?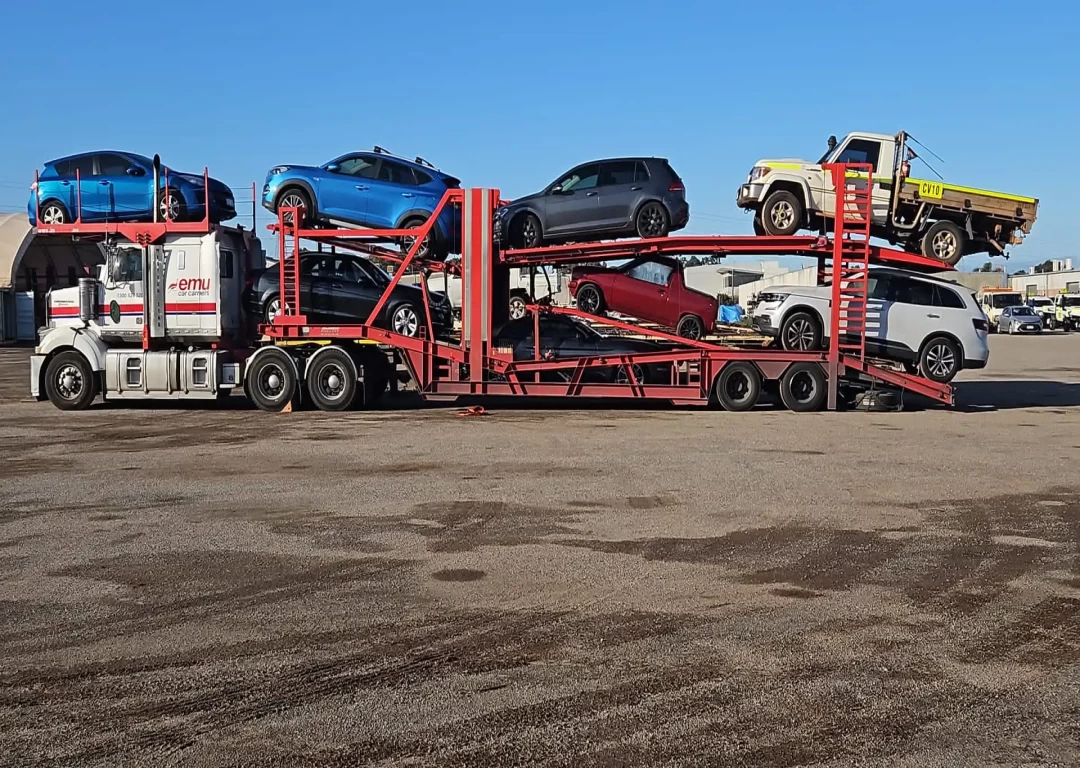 What is the best way to transport a car from state to state?
What is the best way to transport a car from state to state? The answer depends on your budget, time, and personal preferences, as well as other criteria. These will determine the ideal approach to moving an automobile between states.
What is the best way to transport a car from state to state?
Select the best way to transport a car from state to state. Here are a few typical ways to move a car from one state to another. These will help you select the most convenient one.
1. Take the Wheel and Drive the Car Yourself:
You can simply drive the car from one state to another if you have the time and can travel to long-distance driving. Although it may not be practical for very long trips, doing so offers you control over the process and enables you to enjoy a road trip.
Driving your automobile from one state to another may seem like the easiest option. But it's not necessarily the most convenient or economical. It gives you the freedom to stop whenever you want and explore as you go. But it may also take a lot of time and add unneeded miles to your car.
2. Open Car Transport:
This approach is popular and involves loading your automobile and other vehicles into an open trailer. Although typically cheaper, it exposes your automobile to the environment and road debris.
Cars are carried in an enclosed trailer using the enclosed auto transport method, which offers superior protection against the elements and potential damage. Although slightly more expensive, it is appropriate for expensive or vintage cars.
3. Car Towing Service:
Some businesses provide a car towing service where a skilled driver will transport your vehicle to the desired location on your behalf. If you don't want to operate the vehicle personally, this may be helpful.
Renting a tow dolly or trailer can allow you to tow your automobile behind another vehicle. If you own a car that can tow, this is an alternative. Emu car carriers offers car towing services also.
4. Shipping Container:
If you're traveling across large distances or internationally, you might want to think about using a shipping container. Although expensive, this approach provides the greatest level of security.
5. Air Freight:
If speed is of importance, delivering your car via air freight may be an alternative. Typically, this approach is the most expensive one. Consider variables including cost, convenience, time limits, and the worth of your vehicle while deciding on the best course of action.
To make sure you're getting the best deal, it's also a good idea to do some research. Ask for quotations from several different suppliers. To confirm the dependability and reputation of any transport companies you are considering, be sure to conduct extensive research on them.
6. Hire a Reputable Auto Transport Company:
When moving an automobile from one state to another, many people choose to use an expert auto transport firm. These businesses specialize in transporting automobiles over vast distances in a secure and effective manner. It is the best way to transport a car from state to state.
Moving cars between states is a specialty of emu car carriers. Depending on your needs, we offer you rates and options. Hire our reputable car carrying company for interstate car transport in Australia.
7. Homemade Trailer Rental
Renting a trailer can be an alternative if you're confident with hauling. If you have the required tools and knowledge, this method gives you more control over the transit procedure and is economical. Remember that towing necessitates careful driving as well as other factors like the right vehicle fastening.
8. Transport by Rail
Train shipping for larger distances can be a good solution. In general, rail transportation is efficient and secure, with secure loading procedures. In contrast to other approaches, it could not be as versatile in terms of scheduling and destination locations.
9. Transport by Air
The fastest and most expedient method of moving a car across states is through air shipping, but it is also the most expensive. It's often saved for expensive or uncommon cars. Although it might not be useful for regular use, there are times when it can save your life.
The best method to ship a car from state to state!
A logistical problem that calls for great thought and planning is moving a car from one state to another. Whether you're moving, buying a car online, or delivering a car to a friend or family member.
Choose the appropriate mode of transportation. It is crucial to ensure the security of your vehicle, reduce costs, and simplify the procedure. This blog will examine the numerous possibilities for interstate car shipping so you can make an informed choice.
Factors to Think About!
Here are some factors that you must consider for car transport in Australia. keeping these factors in mind will facilitate your car transportation.
1. Distance:
The choice of transport method will be influenced by the distance between the states of origin and destination. Longer distances could call for more practical and timely choices.
2. Budget:
Your financial situation will have a big impact on which choice is best. If you opt to drive, consider not only the cost of transportation but also potential charges like lodging and fuel.
3. Time:
Air transport or a reputable auto transport business may be your best option if you need your automobile to arrive promptly.
4. Vehicle Type:
Your choice may be influenced by the kind and cost of your car. Enclosed transport may be advantageous for high-end or vintage vehicles as it offers more protection. But it is very expensive.
Conclusion
The most effective technique for moving an automobile between states will rely on your requirements, spending limit, and preferences. While taking to the open road on your own gives freedom, working with a reputable auto transport business offers ease and peace of mind.
The best way to transport a car from state to state!
Whatever option you decide on, thorough planning and study will ensure a pleasant and productive transportation experience. Make a good choice. It is the best way to transport a car from state to state.